PSE,
A DURABLE INSULATION WITH MANY ADVANTAGES
Expanded polystyrene (EPS) is mainly known for its high thermal performance. But it has many other advantages such as site productivity, durability over time and excellent mechanical performance. Discover the properties of EPS, a durable insulation that has everything to please!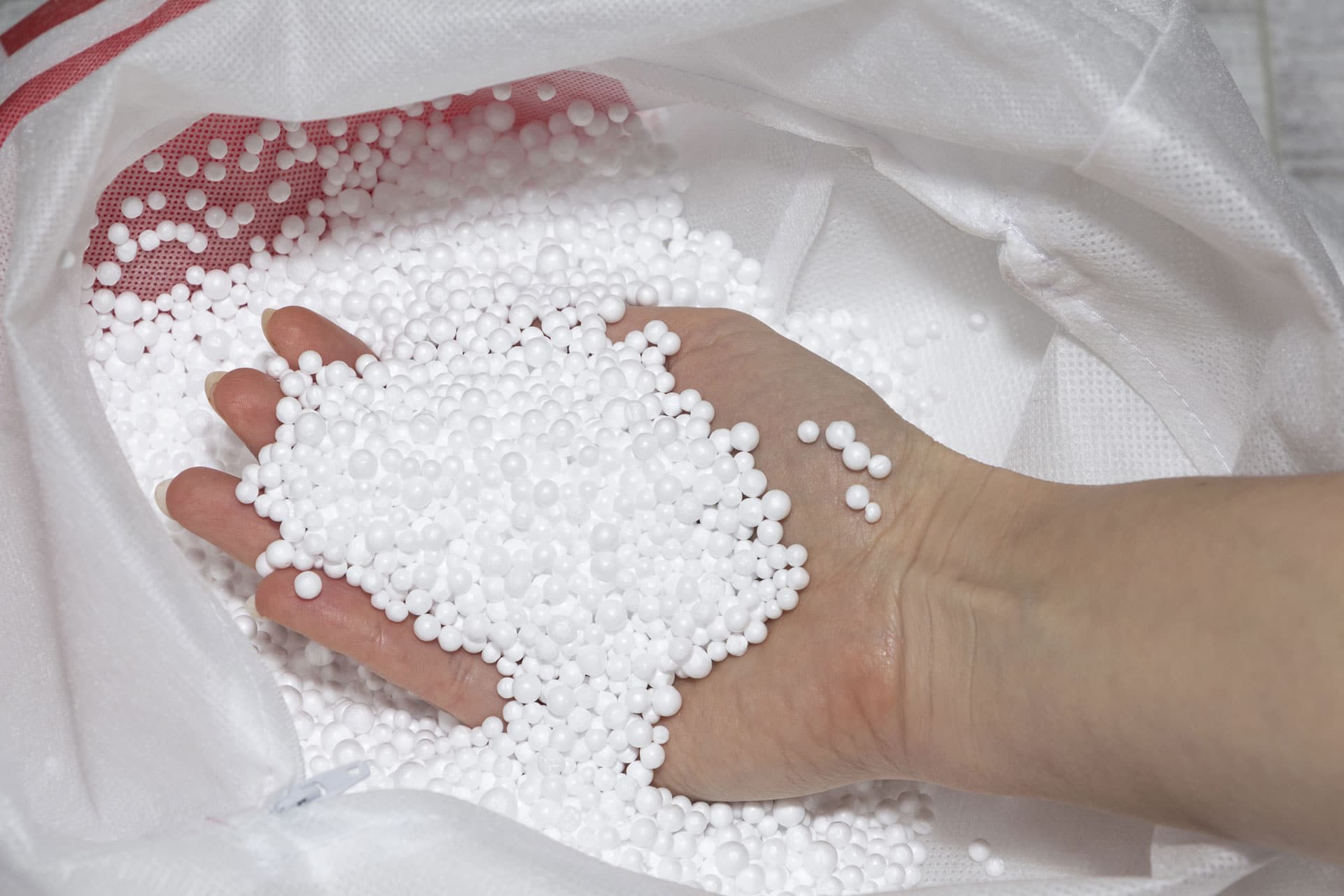 PSE, A HEALTHY MATERIAL,
98% AIR
Expanded polystyrene is a plastic material, classified in the family of cellular structure thermoplastics. Composed of 98% air for only 2% material, EPS is very economical in natural resources and requires little energy in its production. Chemically inert, stable over time and non-irritating, it does not require any particular precautions during its use.
Lightweight and easy to handle and cut, it saves time and makes for a pleasant work site for those who install it.
THE MANY ADVANTAGES
OF THE PSE
EPS is used every day in a wide range of applications and offers remarkable advantages for the insulation of buildings:
Thermal insulation: the ability of EPS insulation to retain heat makes it possible to achieve significant energy savings in the building.
Mechanical resistance: during its expansion, EPS acquires a honeycomb structure which gives it excellent mechanical resistance.
Durability: the air trapped in its honeycomb structure gives it stability over time.
Waterproofing: it allows expanded polystyrene to be used both indoors and outdoors and to retain all its characteristics in the event of flooding, infiltration, etc.
Recycling: expanded polystyrene waste can be recycled during manufacture and at the end of its life. We recycle both internal and external scraps.
Recyclability: EPS is a 100% recyclable insulation.
The advantages of expanded polystyrene are also noticeable during processing also have advantages for those who handle and use it during processing :
Site productivity: light and easy to handle, EPS is an insulator appreciated by building professionals.
User health: composed of 98% air, expanded polystyrene is one of the few insulations that does not require the wearing of PPE on construction sites and in factories.